History of the Leo Koster Band
After moving to Amsterdam in the early 1970's I went to see as many concerts as possible. Not only to see the show but also meet the musicians and ask them all I wanted to know. In those days security was virtually non-existent and so I was able to talk to Brian Wilson when the Beach Boys played at the RAI, to Johnny Cash, John Fogerty, the Byrds, the Burritos, the then still unknown Eagles, etc. Almost all of them were happy to talk and answer questions. One of my fondest memories is of Clarence White showing me one of his licks but even when he slowed it down it was near impossible to figure out what he was doing. I was able though to pick up the intro to Drug Store Truck Driving Man. It was great to spend many nights at The Boddy's Music Inn, playing and talking to all those guys, meeting Eddie Tickner and Jim Dickson who were the Byrds first managers and producers, laugh with Byron Berline, Roland White and the other Country Gazette-guys.
It was inevitable that I would start forming my own band. In 1975 we started playing around Amsterdam with an ever changing line-up of musicians/friends. In 1976 the band made their first recording, a 45 rpm single (This is what I promised) featuring Leo, Reinout Weiffenbach on bass and Pierre van der Linden on drums. The next year an album was recorded in Holland that never became commercially available. This album was mixed at Pathway Studios in London in between sessions there by Dave Edmunds and Elvis Costello. The studio was recommended to me by Nick Lowe whom I had met when he played in Amsterdam with Rockpile. It was the beginning of the punk-era but yes, engineer Chas Herington insisted on having a good old british tea-break!
Musicians on this labum were Jan van der Mey on guitar (who would leave after the recordings to join Vitesse and utlimately Powerplay), Hans Braber on drums and Reinout Weiffenbach on bass.
In 1980 an album (Gigs, licks and chicks) was released on Universe Records. An intended single, Freedom Reign, never materialized but some tracks received considerable airplay. A live-performance in VPRO De Suite was one of the highlights of that period.
At that time the band consisted of Leo vocal and guitars, Jaap van der Sluijs on bass, Louis Debij drums and Kees Maat accordion, sometimes joined by Theo Houtkoop on guitar and vocals.
Following the release of the album I received a phonecall by Tim Griek, producer of Andre Hazes. He liked the song Lights of JFK and thought it was perfect for Andre. I brought Andre a copy of the album in his office (Melvin Productions at the Willemsparkweg). Tim asked if it would be ok if Andre would write a new set of Dutch lyrics rather than just translate/adapt my lyrics. I was proud of my lyrics and the song so said no to this proposal.Shortly after this Tim sadly died when driving his car into a river.
After this album I became involved in many album projects by other artists through my company Europe Audio/Video Rent. That involvement took so much time that playing and recording with the band was put aside for some years.
At the end of the 90's however we started recording again, with the help of my friend Ador Otting. The result being a cd-single released in 2000. Unfortunately Ador had sadly passed away by the time the record came out. The line-up of the band at this time was partly the same as the line-up from the last sessions in the 80's. The record featured a Byrdsy-rendition of an Arlo Guthrie tune called Highway in the Wind.
Work was also started on a new album. In november 2004 a further cd-single was released, a revamped version of Lights of JFK.By this time Pim Koopman had taken over the drumstool and was also involved as vocal coach.
In 2005 the Leo Koster Band finally released their second album and first full CD, called After the Break, with original tunes as well as covers of songs by Neil Young, Chris Hillman and Gene Clark. The album received very positive reviews and the band performed at several locations like Stairway to Heaven in Utrecht and TROS-muziekcafe in Amsterdam.
By this time Pim became too involved again with Kayak and the drumstool was taken over by veteran Hans Boosman.
2006 was spent writing and recording new material for a new album and occasional gigging.
2007 was a busy year with liveperformances, recording and mixing.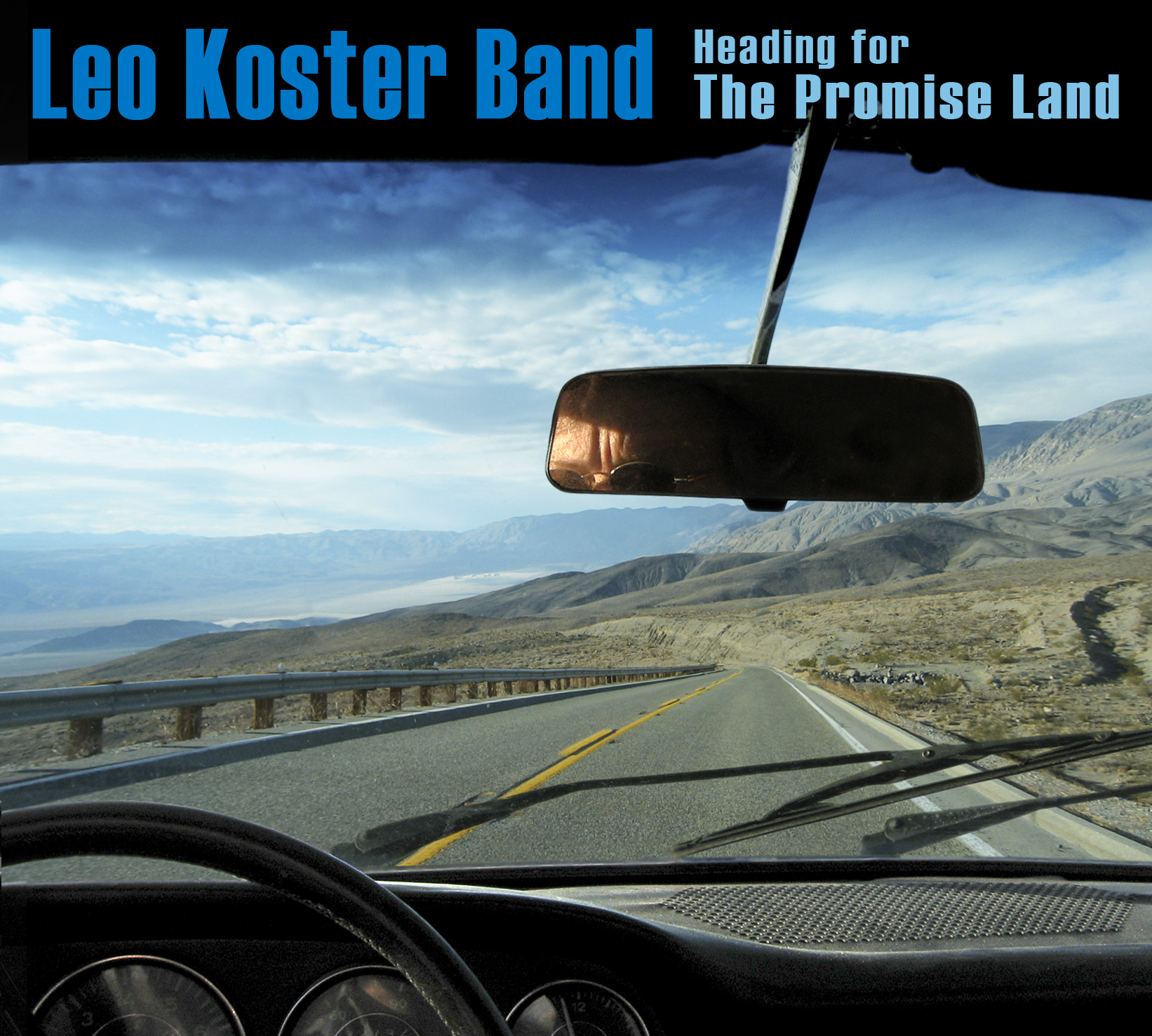 The new album, called Heading for the promise land, was released early 2008. Again with John Tilly at the mixing desk and Hay Zeelen mastering. Reception was good and sales were strong initially until slowing down after the summer. Up until today however sales continue.

In 2008 and 2009 giging became increasingly difficult in The Netherlands but the band managed to keep playing. A single of the album, Two tone blue c/w Mr Spaceman received considerable airplay and kept us on the road.
2009 sees the band still gigging occasionally. A number of new songs are being demo'd and prepration starts for yet another album. Han Bavinck and Hans Boosman leave the group as does Jaap van der Sluijs leaves as he is not willing to play the upright bass.
In may and june 2009 new/old drummer Pim Koopman (Kayak, Diesel) takes the drumstool again and proves to be a very versatile musician playing drums, keyboards, guitar and vocals. New bassplayer Harm van Sleen adds a lot of experience and skills on banjo, dobro and steelguitar.
It becomes too country for Pim who leaves at the end of the summer to be replaced by Walter van Zijl. Kees Maat remained on accordion and occasional keyboard. A surprise appearance by Nashville veteran Charlie McCoy on harmonica proved to be a highlight.
Pim remained a good friend and excellent coach up until his sudden untimely death in november 2009. His loss is still hard to accept.
The new lineup started playing and recording early 2010 and a new album was being prepared. This time only original songs were to be used.
In july some tracks were cut in Nashville with a band put together bij Charlie McCoy and more recordings were made until in november Leo's right indexfinger was seriously hurt and playing and recording was put off until spring 2011.
Recording and gigging resumed untill at the end of 2013 a tendon in Leo's right arm collapsed and another half year of not being able to play followed.
August 2014 the band started to complete the new album and a new set of original tunes was recorded with extra musicians like Jan Robijns on piano, André Sommer on steel and Joost van Es on fiddle. Local singer Rini Kleijn also put in an nice harmony vocal on a track called A Fish Called Cliff.
With the addition of Berry Visser on bass, freeing Harm to concentrate om playing steel, the band went out on the road promote the new album early.

The new album, called Train of Life, was released in march 2015.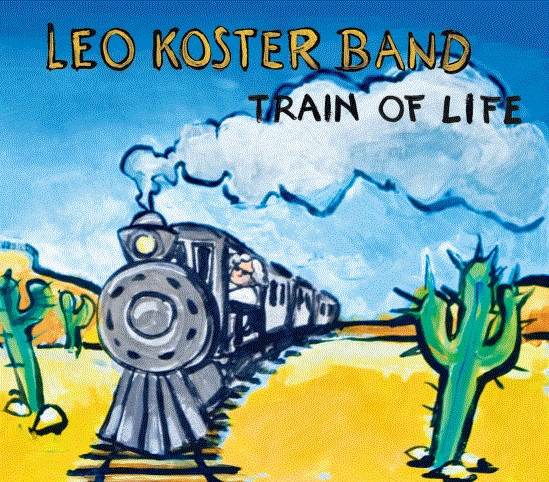 Some gigs followed but they were few and only some were memorable. A show at Bitterzoet in Amsterdam was recorded live and a track from that show, A Fish Called Cliff, was published on Youtube.
Gene Clark recordings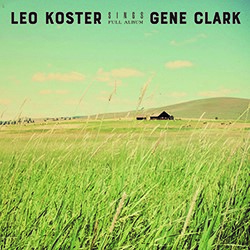 In 2016 Leo hooked up with BJ Baartmans to record an ep with songs by Gene Clark. BJ recommended drummer Sjoerd van Bommel to play drums on the sessions that took place late 2016, early 2017. Harm assisted playing upright bass, Kees Maat added accordion, Andre Sommer added steel and last but not least Byron Berline played fiddle on the track For a Spanish Guitar.
The 6 songs-ep was called Leo Koster sings Gene Clark and was released september 2017 on Continental Record Service.
It got great reviews, sold reasonable all over Europe and enjoyed sales In Japan and the US.
DJ Barnes Newberry, a big Gene Clark-fan, loved the ep so much he played alle the songs in a row on his show called My Back Pages.
Inmediately upon release people were asking for more recordings.
BJ, Sjoerd and Leo got together to record 6 more tracks and a full album was released early 2018, again onContinental Record Services.
The band was filmed working at Studio Exalto and Wisseloord and this resulted in videos to So You Say You Lost Your Baby and American Dreamer.
A great cd-presentation took place at Captain Zeppos in Amsterdam.
Respons again was very favourable but sales were slow. It proved to be very difficult to play shows as venues wanted to be paid to perform there and it was near impossible to synchronize the agendas of all the band members.
Work begins on a new album
In 2019 work started on a number of new original songs. The sessions progressed slowly as Leo was experiencing increasing hearing problems.
The usual personnel laid down basic tracks, augmented by keyboard player Roel Spanjers.
2020 saw further work interrupted by Corona-issues but the band soldiered on. JB Meyers was asked to help out mixing the songs.
One of the first recordings to be finished was a song about the bombing of the shipyard in Den Helder in february 1943 taking thye lives of 58 civil workers. Among them Leo's grandfather Leendert Koster. A videoclip of the song was shot june 2021 at the actual location where the bombing took place.
After the video was edited and the song was mixed it was presented during Memorial Day 2021 at the Shipyard in Den Helder. A number of relatives were there to pay their respects to granddad Leendert. The local press featured the presentation in broadcast and papers.
2021 saw work on a new cd progressing slowly but surely.
Over the years quite a few songs not written by Leo or other band members were recorded. These songs will eventually be released on a cover-album. There will be songs by Sopwith Camel, Bob Mosley, Neil Diamond, Richard Thompson and others.
As so many people have indicated they love the songs that have the famous 12-string Rickenbacker-sound you can be sure it will be prominently featured.
Early 2022 the recordings were finished and Erik Spanjers was called in to help mix the songs. Mixing went smoothly and a title was picked for the new album. As it was predominantly a guitar album with plenty of Rickenbackers on it we decided to call it Rickies Till Dawn.
September 2022 will see the release of the new cd. It will feature 12 songs wriiten by Leo. All 5 bandmembers did participate in the recording of the songs, augmented by musical friends like Roel Spanjers on keys, BJ Baartmans on guitar, Jan Robijns on piano and, on one track a Nahville session band led by Charlie McCoy.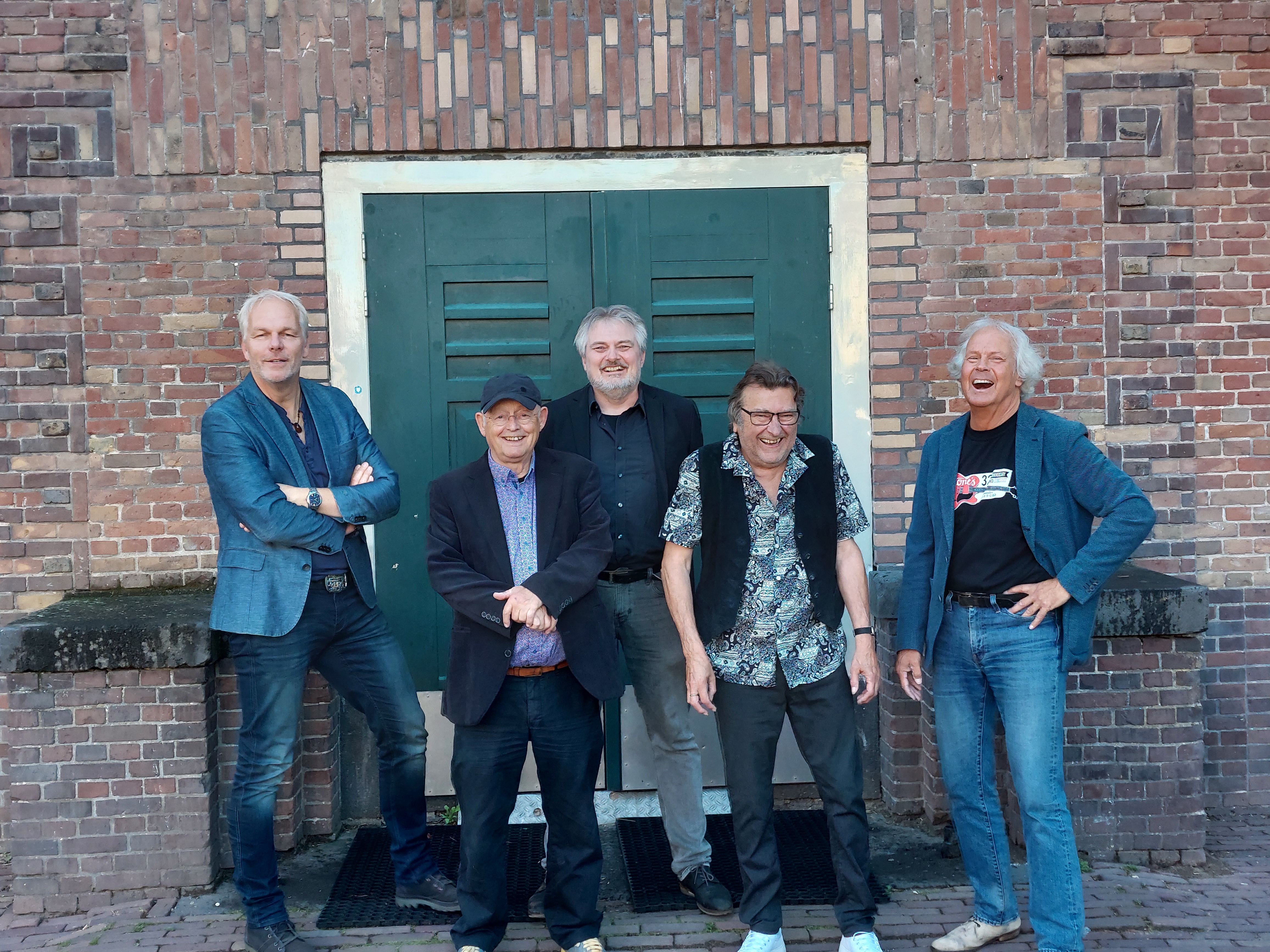 One of the songs is released on 25 of july as a single. It is a song about Rickenbacker guitars and why they are so special. The song is called I Love My Ricky.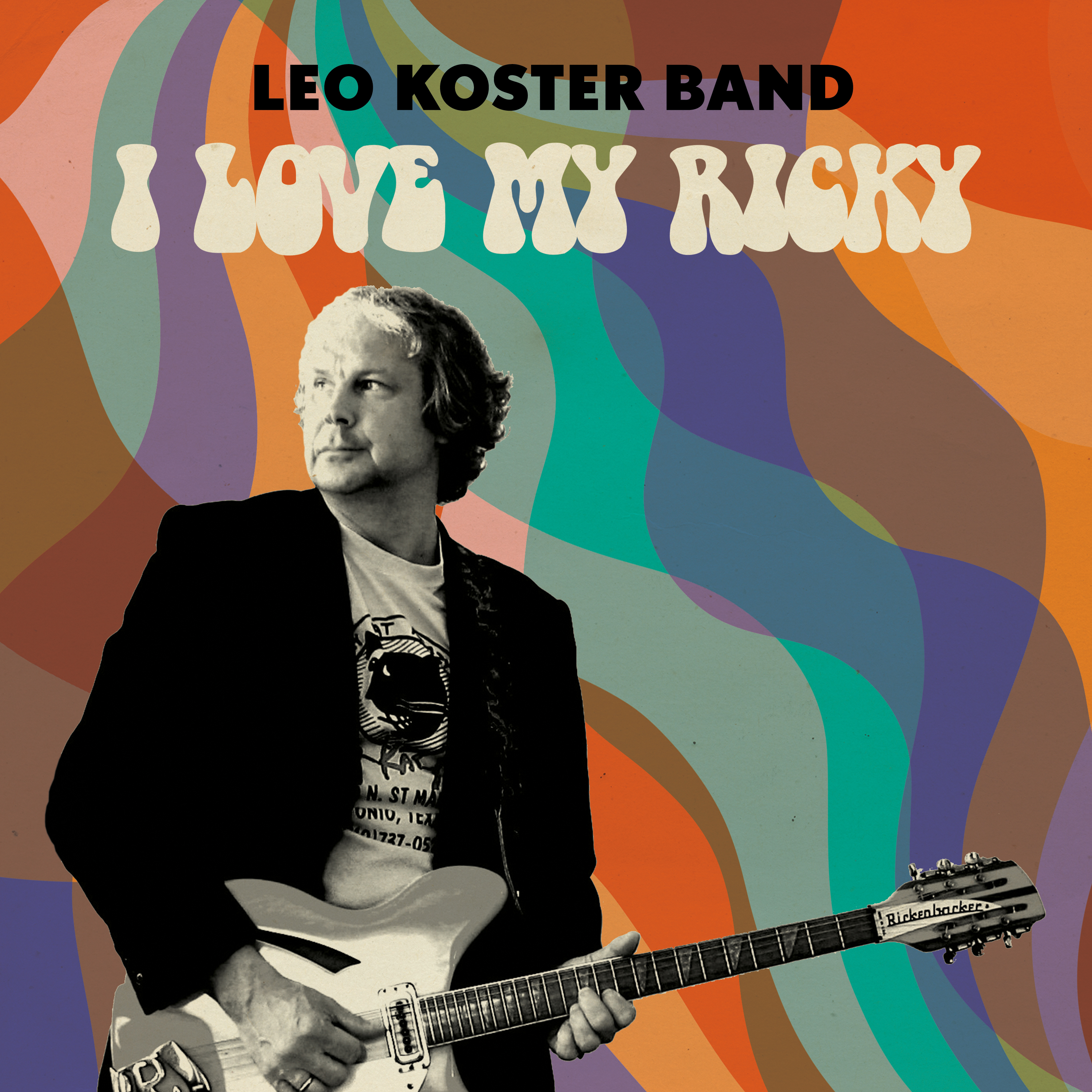 And then finally in september 2022 the new album is released. It is called Rickies Till Dawn.There are twelve original songs on it, all them with a rootsy/country-ish sound to them.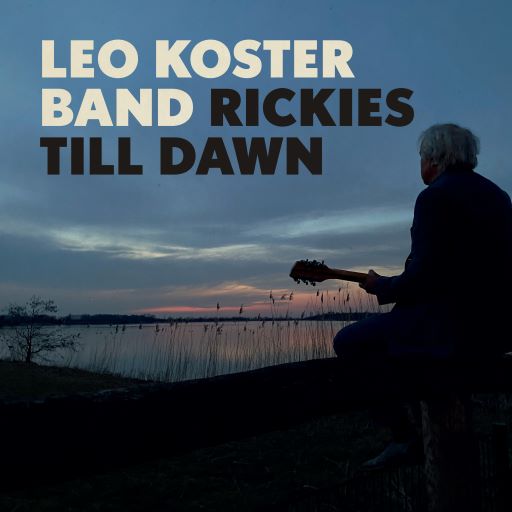 All vocals were done by Leo, guitars were played by Leo, Han Bavinck and guest player BJ Baartmans.Bass was played by Harm van Sleen, drums by Walter van Zijl, wurlitzer and accordeon by Kees Maat.
The album song by song:
The Room - a song about writers block with an arrangement that honours Buffalo Springfield by making use of big Gretsch guitars, unusual stops and tempo changes and intricate vocal harmonies
Collateral Damage - a song about the february 1943 bombing by RAF-bombers of the naval shipyard Willemsoord where my grandpa was fatally wounded, dying 10 days later. We made a great video tot this song that you can find on Youtube.
That extra guitar - a guitar player never has enough guitars. There is always that extra guitar that has a unique sound and you just have to have it. We made a great video to this song, shot in Studio 150 Amsterdam, bringing in 65 guiars with us and playing as many different guitars in the video as we could.
I love my Ricky - this song is about the first Rickenbacker I ever bought. I bought it from Servaas Muziek in The Hague (Nico), sold it later but was lucky to buy it back many years later. It is a 365 and I still have it!
18/Stumble and fall - I wrote this song for my daughter when she turned 18. She is a very talented and determined person, always full of ideas and very inspiring!!
She's the devil in disguise - this song is a tip of the hat to Steve Miller, an artist I admire a lot. BJ Baartmans plays a great slide part on it.
Coeur d'Alene - when we visiited Idaho and Montana we were struck by the beauty of this north-western part of the US. We stayed in Hamilton and one night found we could not leave the carpark of our hotel as the road was being paved!! The main paver, it turned out was a lady who handled her big machine like it was a lawnmower! Next day we were on the highway to Seattle when I saw a roadsign with Coeur d'Alene on it. Speaking or singing that name was instant music and I wrote the song in maybe 15 minutes. Han Bavinck plays a great Fender Stringbender part on it, honoring Clarence White, ons of my guitar heroes.
Walkwoman - when Charlie McCoy came to my studio in 2010 to play on some songs he invited me to come to Nashville with the words: "Why don't you come to Nashvile, I'll get the boys out and we will treat you like you were Elvis". And that is exactly what they did. We cut this song with Charlie on bass, Lloyd Green on steel, Bobby Ogdin on keys, Tommy Wells on drums and Brent Mason on tele. I played a Telecaster as well as acoutic guitar.
One-on-one teacher - I was and am a great fan of Dave Edmunds and the British pubrock bands of the mid 70s. This is a nod to Dave and Nick Lowe. It sounds deceivingly simple but it was not easy to get that sound, using vintage Les Pauls, Telecasters and a vintage Gretsch Tennesean for the lead.
From the bottom of the ocean - It was fun to do this song about ship disasters. Only the third verse is based on a real story, the sinking of the Lexington late 19 century. The arrangement is a nod to Fairport Convention, using autoharp, mandolin, accordeon, Indian organ and Dave Mattacks-style drumming. At the end of the song the band is swallowed by the waves.
New Mexico - travelling through New Mexico you will come across some really unique landscapes, experience duststorms, watch mile-long freight trains slowly passing by, A stark country, beautiful and empty.
Rickies till dawn - after George Harrison passed away Tom Petty said they were such good friends, alway singing and playing their ukeleles till dawn. I liked that phrase and it is a fitting description of my relation with my music, my musical friends and my Rickies.